The Marking George Town Steel Rod Sculptures is a collection of caricatures placed on historic streets of George Town by the company, Sculpture at Work. The company on 29 March, 2010, won the design idea competition organized by the Penang State Government on 7 September, 2009.
The concept presented by Sculpture at Work is to relate the history and/or characteristic of selected streets in George Town using steel rod caricatures of local cartoonists. The reason is to make the history of George Town interesting and easily grasped by visitors and residents, the young and the old.
I have to admit that I have some reservations when Sculpture at Work brought out the concept of steel-rod caricatures to convey the street history of George Town. I had wanted something more elegant, like the fabulous Dioramas of Penang Scenes that they had created. However over time I slowly grew to like these cartoons.
Having said that, I do have a comment about them. I find the caricatures "too Chinese". Many of the tales are Chinese-centric, seen from Chinese eyes, perhaps because the cartoonists are Chinese. Even when a non-Chinese theme is depicted, it is through a Chinese perspective. For example Mee Goreng is described as Kelinga Mee. Don't get me wrong: I am proud of the Penang Chinese heritage and I work hard to promote the survival of Penang Hokkien. At the same time, however, I need to remind everybody that George Town is more than just a Chinese city. It had a cosmopolitan mix of Malay, Indian, Eurasian, and many other ethnic group long before the Chinese became the dominant group in the city.
I am happy with the caricatures that have been put up, and would not want them to be removed just because of what I've said. Rather, I hope that through the feedback I have given, Sculptures at Work will try to balance things by creating more caricatures that feature non-Chinese themes. This will definitely showcase the rich tapestry that is George Town.
List of Cartoonists Involved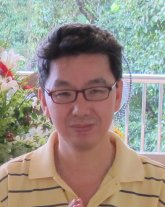 This is Baba Chuah
Baba Chuah George Town Caricature Sculptures
is a set of steel-rod sculptures placed at strategic locations in George Town. They are the work of local cartoonist Baba Chuah. Chuah made his debut in the cartoon scene when he was published in Falsafah Batu Api in 1991. This led to the use of his work by Creative Enterprise for their "Fantasi" anthology series.
In 2000, Baba Chuah entered the international scene when his work, Midsummer Night's Hunt, was published by the US publisher, Dark Horse, in Issue No. 156. Today Chuah continues to be heavily involved in the comics scene. So far, three of his caricatures have been selected for the street art commission by the Penang Island Municipal Council (MPPP) though the design company, Sculpture at Work.
The following are some of Baba Chuah's caricature sculptures in George Town.
Baba Chuah has make 5 sculptures.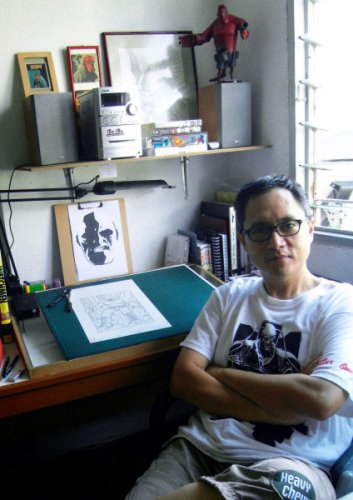 The
George Town Caricature Sculptures by Lefty
are among those that were used in the Marking George Town project.
Julian "Lefty" Kam was an Art Director and Editor for several publications in Malaysia and Singapore. His Major Zombie series is one of the flagship titles for Gilamon Studio. He has also contributed to Image Comics' Liquid City vol 1 and 2.
Lefty's latest work,
Jimi Germ
, won an Intellectual Property Creators Challenge (IPCC) grant from MDeC (Multimedia Development Corporation - Malaysia). Lefty has make
5 sculptures and 1 mural.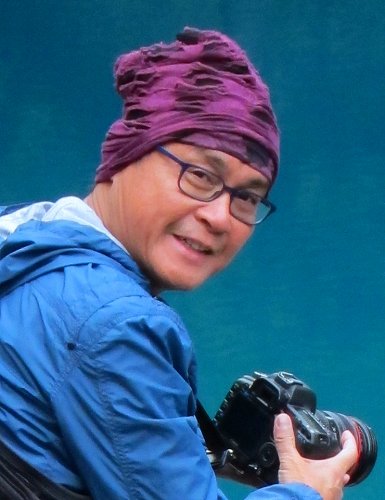 Reggie Lee
is one of the cartoonists involved in contributing caricatures for the Marking George Town project, which was won by the design company, Sculptureatwork Studio. Reggie brings his own brand of humour to life in everything from cartoons to billboards and even movies. With his inimitable wit, he has created unique Malaysian characters, each with a distinctive personality that's instantly recognisable.
For heritage buildings in Penang, Reggie created quirky metalcraft tableaus that transcend race and culture. Commissioned for the launch of the Petronas Twin Towers, he worked with world class experts to project his Malaysian caricatures many storeys high in a special collaboration of creativity and technology.
As a syndicated cartoonist, Reggie's cartoons appear in Malaysia's largest daily,
The Star
, as well as internationally. Probably the world's only artist to have his creations appear in so many mediums from cyberspace to moviespace, Reggie continues to explore diverse ways in which to express himself, including travel features and fine art.
The following are the steed-rod sculptures that have been installed in George Town, based on Reggie Lee's caricatures. Reggie Lee has make 11 sculptures.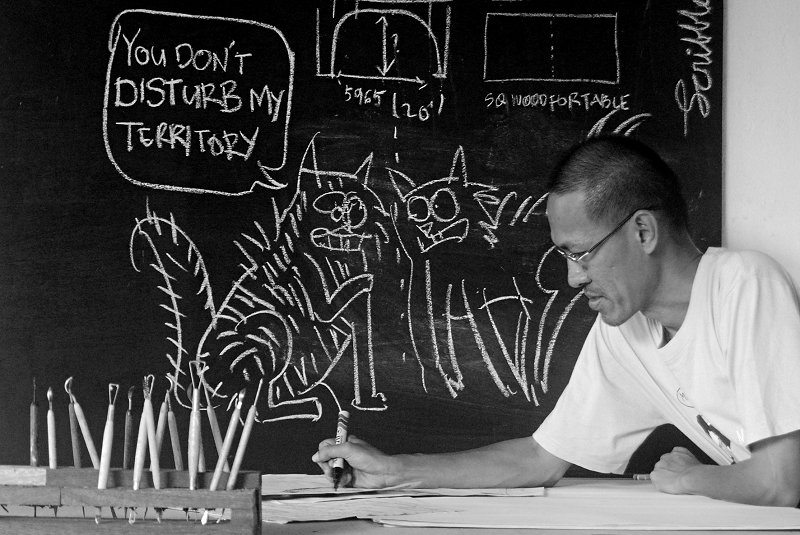 The
George Town Caricature Sculptures of Tang Mun Kian
adorn many street corners and strategic locations all over
George Town, Penang
. It is part of a project known as Marking George Town that was initiated by the Penang Island Municipal Council (MPPP) to celebrate the history and heritage of the city. The concept proposed by Sculptureatwork Studio, which tossed out a dry telling of history for a wittier take on George Town, won the hearts of the judges. This has succeeded in attracting the attention of street users, both visitors and locals.
The artist, designer and cartoonist behind these wire sculptures is Tang Mun Kian. A graduate of the Malaysian Institute of Art, he dabbled as an advertising art director for a decade in Singapore before moving his base to Kuala Lumpur.
Mun Kian, whose significant other comes from Penang, has at time of writing (July 2012) fourteen of the twenty-four sculptures being installed all over town. More are on the way and will be highlighted here when installed. Tang mun Kian has make 29 sculptures.