Pe

na

ng

St

re

et

A

r

t


Last week, I was at George town,

Penang

. I see that in every route wall there is a painting. The painting is create by Ernest Zacharevic.




Ernest

Zacharevic


Ernest Zacharevic is a young Lithuania-born artist who is "making a scene" in Penang, particularly on the streets of George Town, Penang. This comes in the form of beautifully executed wall paintings, or murals, at selected streets in the inner city. The project, known as Mirrors George Town, is part of George Town Festival 2012.


Ernest Zacharevic's wall paintings in George Town include figure drawings and portraitures that celebrate the exuberance of life in the inner city. They range from the pensive "Boy on a Bike", the lively "Little Children on a Bicycle" to the whimsical "Little Boy with Pet Dinosaur".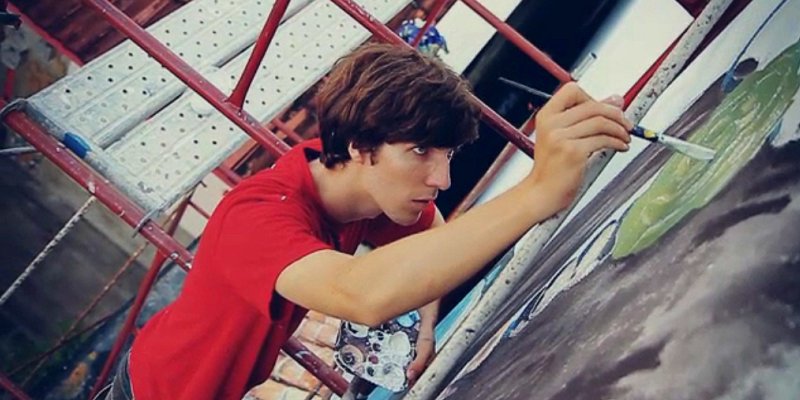 The process began with Zacharevic combing the city, looking for suitable walls. After he has selected the walls to be painted, the Penang Island Municipal Council (MPPP) contact and obtain a signed agreement from the property owner. Then he starts working on his mural. In the process, he is generating much interest from passer-by traffic, becoming a welcoming sight in the city. As the project becomes increasingly popular, more people started offering their walls.
The following are the completed murals. Note that these murals were never given names, but I have taken the liberty to provide a descriptive name for each, to help them easily recognisable.
Here are some of the painting list:
"Little Girl in Blue

"

Mural at Muntri street,George town, Penang
Children in a boat

Mural, Chew Jetty, George Town, Penang

Little children on a bicycle

Mural, Armenian Street, George Town, Penang

"Boy on a Bike" Mural, Ah Quee Street, George Town, Penang

"Little Boy with Pet Dinosaur" Mural, Ah Quee Street, George Town, Penang

"Reaching Up" Mural, Cannon Street, George Town, Penang

"The Awaiting Trishaw Paddler" Mural, Penang Road, George Town, Penang

This Old Man Mural, Armenian Street, George Town, Penang

"

Broken heart

"

Mural Love Lane